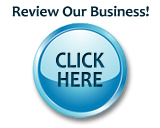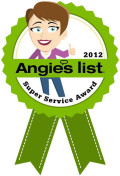 Leaking dishwasher? Overheating dryer? Warm refrigerator? With expertise ranging from dishwasher repair to washing machine repair, Broughton Appliance Repair has the knowledge and skill to diagnose and repair practically any appliance problem you may be having. We specialize in home appliance repair services. By bringing you everything from refrigerator repair to dryer repair under one roof, our team makes it simple and straightforward to get your malfunctioning appliance back to working its best again in no time. Helping you save money over the high cost of buying a new appliance, Broughton Appliance Repair is ready to perform affordable, effective appliance repair services for you, so call now!
Major Appliance Repair Services
Licensed and Insured
Residential Appliance Repair
Established in 1972, Broughton Appliance Repair has an exceptional 39 years of experience in the appliance repair service industry. In our almost four decades of taking care of major home appliance repair in and around La Grange, we've developed a reputation for affordable results, prompt repairs, and great customer service. And because we've seen it all from dishwasher repairs to washing machine repairs and more, we can fix just about any appliance problem that might crop up. When you want an appliance repair service that will take care of you as well as your appliances, you've come to the right place. Contact us today to get started.
Conveniently located in La Grange, Kentucky, Broughton Appliance Repair provides professional appliance repair expertise to homes all around. We put our nearly 40 years of experience in the business to work for you, so if you have appliance repair needs in Crestwood, Campbellsburg, Louisville, St. Matthews, Bedford, Indian Hills, Shelbyville, or Oldham County, we're the experts you'll want to call. Offering a full range of services from refrigerator repair to dryer repair, Broughton Appliance Repair is ready to take care of your major appliance repairs both large and small.
Our qualified technicians are available to work on a comprehensive range of appliance brands for your convenience, and we even specialize in LG and Samsung appliance repairs. When you want knowledgeable pros to get your appliances repaired and back to working their best, you want our team on the job.
For your protection and quality assurance, Broughton Appliance Repair is licensed and insured.