Refrigerator Repair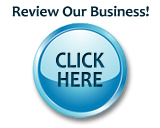 If your refrigerator is no longer working as well as it used to, don't fret: Broughton Appliance Repair is here to help! We offer complete refrigerator repair services to homeowners throughout La Grange and beyond, and we'll provide you with the expert handiwork you need for impeccable results. You won't be able to safely store food and beverages without a properly working fridge, and you certainly don't want to pay hundreds of extra dollars for a brand-new replacement. Instead of suffering through the frustrations or wasting your hard-earned cash, call the professionals at Broughton Appliance Repair for top-notch refrigeration repair. No matter what's ailing your fridge, you'll be able to count on our professional technicians for the expertise and specialized skills to get your unit back up and running in no time. To learn more about our refrigerators repair services, call or e-mail us today!
Broughton Appliance Repair has been providing refrigerator repairs to local customers since 1972. With our four decades of experience, we're more than capable of providing you with a refrigerator repair job that solves all of your frustrating malfunctions. We're well-versed in the vast majority of brands and models, so from GE refrigerator repair to Maytag refrigerator repair, you can expect nothing but first-class service no matter what. Our skilled refrigeration repair technicians are able to perform full-service repair workmanship for all of the most common problems plaguing household refrigerators. Whether your unit is leaking all over the place, cooling inefficiently, or cycling on and off too loudly, we'll be able to pinpoint the exact cause and eradicate the problem completely.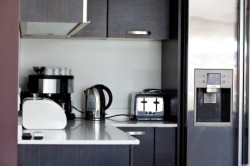 Call Broughton Appliance Repair, and our refrigerators repair service will help you:
Save money by not purchasing a replacement model
Prevent food spoilage
Safeguard surrounding property from damage
Avoid further damages to your fridge
If you suspect that refrigeration repair is on the horizon for your home, don't assume you'll be able to do it yourself. DIY refrigerator repairs rarely go as planned, and if you're not careful, you might even wind up causing more damage to your fridge. Instead, call the experienced repair pros at Broughton Appliance Repair. Regardless of whether you need Sears refrigerator repair, Whirlpool refrigerator repair, or GE refrigerator repair, you'll be able to rely on our technicians for spectacular results.
Fully licensed, bonded, and insured, Broughton Appliance Repair is your solution for refrigerators repair in La Grange and beyond. Call or e-mail us today!
Refrigeration Repair
Refridgerator Repair
Refrigerators Repair